Hosted by Breandan Dezendorf,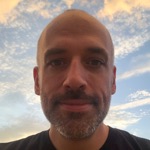 Breandan Dezendorf has 15+ years of operations experience, a degree in Journalism and has managed monitoring and alerting systems for every company he's ever worked for. Jack Neely,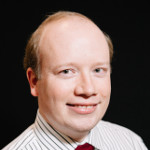 Jack Neely has been in operations for over 15 years and finds solutions through code. Experience in configuration management, time series based metrics, and automating platform deployments for large companies. and Jarod Watkins.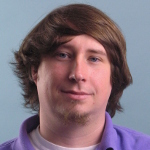 Jarod Watkins has over 8 years experience in operations at small companies and startups. Automation and infrastructure as code are his specialty.
Practical Operations is a pragmatic podcast about the difference between running your IT organization the "Right Way" and the Practical Way. Your hosts talk about the theory of small to web scale operations and DevOps and then discuss how to get the most out of these tools in practice.
Your hosts Breandan Dezendorf, Jack Neely, and Jarod Watkins have over 35 years of IT experience. Practical experience in small companies and research groups of only a handful of people to large multinational technology companies, cloud providers, and major universities. We practice operations.
July 19, 2019
Where we discuss conference calls and microphone etiquette.
July 12, 2019
Where we discuss three incident postmortems; two written by CloudFlare and one by AWS.
July 5, 2019
Where we discuss long term metrics storage, primarily for Prometheus.
June 27, 2019
Where we recap Monitorama PDX 2019 and talk about our favorite talks and events.
June 12, 2019
Where we discuss Jack Neely's Monitorama 2019 PDX lighting talk - 5 Neat Prometheus Tricks.
May 28, 2019
Where we discuss our plans for Monitorama, one of our favorite conferences.
May 20, 2019
Where we discuss Not Invented Here, or the tendency in technology companies to needlessly reinvent the wheel.
April 23, 2019
Where we discuss the Nintey-Nintey Rule and overall the idea of diminishing returns.
March 14, 2019
Where we discuss one of the core skills - troubleshooting. Stay alert. Keep your laser handy.
February 1, 2019
Where we discuss resumes and interviews.