Hosted by Breandan Dezendorf,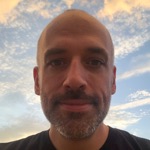 Breandan Dezendorf has 20 years of operations experience, a degree in Journalism and has managed monitoring and alerting systems for every company he's ever worked for. Ken Mink,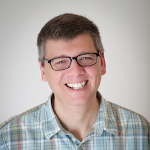 Ken Mink has spent 30 years as a Unix Administrator and Developer. He started out on AIX and HP-UX in the early '90s. Ken finally started using Linux in 1994 while working at Gateway. Since then he's bounced between doing development, administration, later HPC administration, and now DevOps. While Ken has recently spent time handling very large HPC and database clusters, he really enjoys small SBCs. Ken is also a long time user of MythTV. Jack Neely,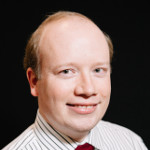 Jack Neely has been in operations for close to 20 years and finds solutions through code. Experience in configuration management, time series based metrics, and automating platform deployments for large companies. and Jarod Watkins.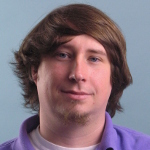 Jarod Watkins has over 12 years experience in operations at small companies and startups. Automation and infrastructure as code are his specialty.
Practical Operations is a pragmatic podcast about the difference between running your IT organization the "Right Way" and the Practical Way. Your hosts talk about the theory of small to web scale operations and DevOps and then discuss how to get the most out of these tools in practice.
Your hosts Breandan Dezendorf, Ken Mink, Jack Neely, and Jarod Watkins have over 70 years of IT experience. Practical experience in small companies and research groups of only a handful of people to large multinational technology companies, cloud providers, and major universities. We practice operations.
May 22, 2020
Where we discuss practice, and how it makes everything easier - for both personal and professional things.
May 8, 2020
Where we discuss Greg Kogan's Article, "Simple Systems Have Less Downtime" and rant about simplicity and how to choose what things to spend time running.
April 24, 2020
Where we invite Ashi Sheth, the Senior Manager of Global End User Services at LinkedIn, to talk about the logistical and personal considerations of moving a 20,000 user organization to full-time remote work with very little advanced notice.
April 10, 2020
Where we talk to Ken Mink about his trials and tribulations setting up a Raspberry Pi/Rock64 Kubernetes cluster.
March 27, 2020
Where we discuss the fact that for many environments, Kubernetes may be overkill. That said, it still has an important role to play.
March 16, 2020
Where we discuss the mass migration of the tech community to remote work due to the COVID-19 pandemic, even if only on a temporary basis.
March 13, 2020
Where we discuss the future of microservices… is it the monolith?
February 28, 2020
Where we discuss concurrency and parallelism in systems design, and touch on programming languages and challenges a little bit.
February 14, 2020
Where we discuss best practices around selecting technologies and strategies for building an observability stack.
January 31, 2020
Where we discuss analog tools for an work-from-home digital world. Desk ergonomics, common utility items, and other considerations to make life easier.