Hosted by Breandan Dezendorf,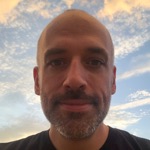 Breandan Dezendorf has 20 years of operations experience, a degree in Journalism and has managed monitoring and alerting systems for every company he's ever worked for. Ken Mink,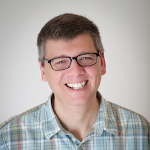 Ken Mink has spent 30 years as a Unix Administrator and Developer. He started out on AIX and HP-UX in the early '90s. Ken finally started using Linux in 1994 while working at Gateway. Since then he's bounced between doing development, administration, later HPC administration, and now DevOps. While Ken has recently spent time handling very large HPC and database clusters, he really enjoys small SBCs. Ken is also a long time user of MythTV. Jack Neely,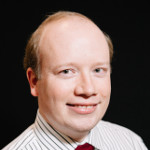 Jack Neely has been in operations for close to 20 years and finds solutions through code. Experience in configuration management, time series based metrics, and automating platform deployments for large companies. and Jarod Watkins.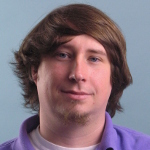 Jarod Watkins has over 12 years experience in operations at small companies and startups. Automation and infrastructure as code are his specialty.
Practical Operations is a pragmatic podcast about the difference between running your IT organization the "Right Way" and the Practical Way. Your hosts talk about the theory of small to web scale operations and DevOps and then discuss how to get the most out of these tools in practice.
Your hosts Breandan Dezendorf, Ken Mink, Jack Neely, and Jarod Watkins have over 70 years of IT experience. Practical experience in small companies and research groups of only a handful of people to large multinational technology companies, cloud providers, and major universities. We practice operations.
December 31, 2021
Where we discuss the end of 2021 and what we expect in 2022.
December 12, 2021
Where we discuss how to scale things when the human element is the limited capacity.
November 29, 2021
Where we discuss Tyler Treat's essay about how the paradigm of SRE doesn't scale.
November 15, 2021
Where we discuss observability, prompted by a post on The New Stack by Charity Majors, looking at the current state of observability in the industry.
October 22, 2021
Where we discuss grappling with getting structure into our production lives; be it terraform, Active Directory or AWS accounts.
October 5, 2021
Where we discuss outsourcing and insourcing - when to buy a product, when to staff a team, and when to do it all yourself.
September 20, 2021
Where we discuss the use of AWS Cloudstations and graphical remote desktop environments to get $work done.
August 23, 2021
Where we discuss how we get personal things done away from our work from home workstations, while whishcasting about tech that we think should exist.
August 9, 2021
Where we discuss building, managing and fostering healthy team dynamics, with a special guest, Jim Browne.
July 26, 2021
Where we discuss interviewing - good versus bad questions, cultural issues, and how to avoid common pitfalls, bias and other things that are problematic.