Hosted by Breandan Dezendorf,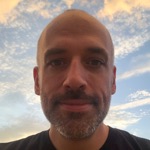 Breandan Dezendorf has 20 years of operations experience, a degree in Journalism and has managed monitoring and alerting systems for every company he's ever worked for. Ken Mink,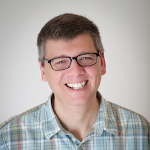 Ken Mink has spent 30 years as a Unix Administrator and Developer. He started out on AIX and HP-UX in the early '90s. Ken finally started using Linux in 1994 while working at Gateway. Since then he's bounced between doing development, administration, later HPC administration, and now DevOps. While Ken has recently spent time handling very large HPC and database clusters, he really enjoys small SBCs. Ken is also a long time user of MythTV. Jack Neely,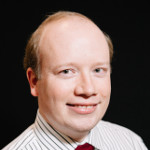 Jack Neely has been in operations for close to 20 years and finds solutions through code. Experience in configuration management, time series based metrics, and automating platform deployments for large companies. and Jarod Watkins.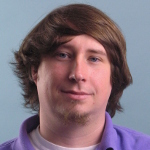 Jarod Watkins has over 12 years experience in operations at small companies and startups. Automation and infrastructure as code are his specialty.
Practical Operations is a pragmatic podcast about the difference between running your IT organization the "Right Way" and the Practical Way. Your hosts talk about the theory of small to web scale operations and DevOps and then discuss how to get the most out of these tools in practice.
Your hosts Breandan Dezendorf, Ken Mink, Jack Neely, and Jarod Watkins have over 70 years of IT experience. Practical experience in small companies and research groups of only a handful of people to large multinational technology companies, cloud providers, and major universities. We practice operations.
March 27, 2023
Where we discuss people's tendencies to resist automation of tasks, for whatever reason.
March 13, 2023
Where we ChatGPT, Large Language Models and the dangers of trusting AI tools to be correct.
July 25, 2022
Where we discuss how damaging Shadow IT can be, how to identify it, how to think about it, and some strategies for getting rid of it.
April 18, 2022
Where look at Hollywood's inability to get technology in movies even remotely correct… this time, we're talking about "The Net", a 1995 Sandra Bullock movie, where so many things are just… wrong.
March 8, 2022
Where we discuss the longer term effects of Covid, burnout, and The Great Resignation.
February 22, 2022
Where we discuss another thing that is eating the world - Visual Studio Code. We also talk about IDEs in general.
January 24, 2022
Where we discuss setting up a zero-trust network access policy - what Google referrs to as "BeyondCorp".
December 31, 2021
Where we discuss the end of 2021 and what we expect in 2022.
December 12, 2021
Where we discuss how to scale things when the human element is the limited capacity.
November 29, 2021
Where we discuss Tyler Treat's essay about how the paradigm of SRE doesn't scale.