Hosted by Breandan Dezendorf,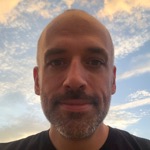 Breandan Dezendorf has 15+ years of operations experience, a degree in Journalism and has managed monitoring and alerting systems for every company he's ever worked for. Jack Neely,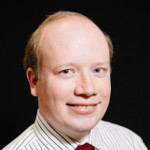 Jack Neely has been in operations for over 15 years and finds solutions through code. Experience in configuration management, time series based metrics, and automating platform deployments for large companies. and Jarod Watkins.
Jarod Watkins has over 8 years experience in operations at small companies and startups. Automation and infrastructure as code are his specialty.
Practical Operations is a pragmatic podcast about the difference between running your IT organization the "Right Way" and the Practical Way. Your hosts talk about the theory of small to web scale operations and DevOps and then discuss how to get the most out of these tools in practice.
Your hosts Breandan Dezendorf, Jack Neely, and Jarod Watkins have over 35 years of IT experience. Practical experience in small companies and research groups of only a handful of people to large multinational technology companies, cloud providers, and major universities. We practice operations.
November 26, 2018
Where we discuss the pros and cons of immutable infrastructure.
November 15, 2018
Where we talk about IBMs purchase of RedHat, and some of the past implications of tech tech mergers and acquisitions.
November 5, 2018
Where we talk more about Kubernetes and dig a little deeper into why it has become so popular.
October 29, 2018
Where we talk about Caleb Doxseys article titled Kubernetes: The Surprisingly Affordable Platform for Personal Projects.
October 18, 2018
Where we talk about XKCD #2044, The Sandboxing Cycle. It's pervasive in all things we do, and it can really limit how we operate.
October 5, 2018
Where we discuss rolling out multi factor authentication with Darren Fallis.
September 7, 2018
Where we discuss security again, moving up to more sensitive users and begin the discussion of implementing a Single Sign On solution for users.
August 25, 2018
Where we talk about the basics of end-user security best practices, mostly focused on passwords, MFA tokens and computer hygiene.
August 3, 2018
Where we discuss the initial phases of preparing for a planned outage and reacting to an unplanned one.
July 20, 2018
Where we discuss that old interview chestnut: Tell me about a time you've broken something.