Hosted by Breandan Dezendorf,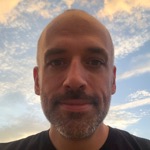 Breandan Dezendorf has 15+ years of operations experience, a degree in Journalism and has managed monitoring and alerting systems for every company he's ever worked for. Jack Neely,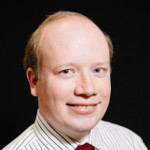 Jack Neely has been in operations for over 15 years and finds solutions through code. Experience in configuration management, time series based metrics, and automating platform deployments for large companies. and Jarod Watkins.
Jarod Watkins has over 8 years experience in operations at small companies and startups. Automation and infrastructure as code are his specialty.
Practical Operations is a pragmatic podcast about the difference between running your IT organization the "Right Way" and the Practical Way. Your hosts talk about the theory of small to web scale operations and DevOps and then discuss how to get the most out of these tools in practice.
Your hosts Breandan Dezendorf, Jack Neely, and Jarod Watkins have over 35 years of IT experience. Practical experience in small companies and research groups of only a handful of people to large multinational technology companies, cloud providers, and major universities. We practice operations.
October 6, 2017
Where we discuss onboarding new employees - both as a new hire and as a team bringing someone on.
September 6, 2017
Where we discuss backups for contractors and small businesses in wake of the Crashplan For Home product exiting the market.
August 17, 2017
Where we discuss available software licensing, both for code you have written and code you are thinking of adopting into your projects.
July 24, 2017
Where we discuss the importance of being able to give short (or long) presentations, and some practical advice for getting started.
July 11, 2017
Where we discuss Conway's Law. which is the tendency of teams to build software that reflects the communication patterns of the larger organization, as well as confirmation biases and the Dunning Kruger effect, which blinds people to new ways to escape from the traps they set for themselves.
June 30, 2017
Where we discuss the Nagios monitoring project, and how relevant it is in this day and age. (Hint: we think the answer is "Yes!")
June 24, 2017
Where we discuss scripted installs vs golden images vs immutable infrastructure via containers.
June 13, 2017
Where we discuss repeatability and reliability in systems design, why it's important and what it means for your job.
June 2, 2017
Where we discuss pratical guidelines for expanding your monitoring platform to cover the new and challenging world of Microservice (and Service Oriented Architecture) monitoring, with brief side trips into log tracing and fostering healthy culture.
May 20, 2017
Where we discuss how to run statsd and metrics pipelines at a scale of over 750,000 packets per second.