Hosted by Breandan Dezendorf,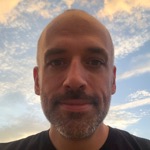 Breandan Dezendorf has 15+ years of operations experience, a degree in Journalism and has managed monitoring and alerting systems for every company he's ever worked for. Jack Neely,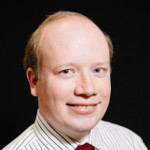 Jack Neely has been in operations for over 15 years and finds solutions through code. Experience in configuration management, time series based metrics, and automating platform deployments for large companies. and Jarod Watkins.
Jarod Watkins has over 8 years experience in operations at small companies and startups. Automation and infrastructure as code are his specialty.
Practical Operations is a pragmatic podcast about the difference between running your IT organization the "Right Way" and the Practical Way. Your hosts talk about the theory of small to web scale operations and DevOps and then discuss how to get the most out of these tools in practice.
Your hosts Breandan Dezendorf, Jack Neely, and Jarod Watkins have over 35 years of IT experience. Practical experience in small companies and research groups of only a handful of people to large multinational technology companies, cloud providers, and major universities. We practice operations.
May 20, 2017
Where we discuss how to run statsd and metrics pipelines at a scale of over 750,000 packets per second.
May 15, 2017
Where we discuss the evolution of modern filesystems.
May 8, 2017
Where we discuss using Elasticsearch (along with Kibana, Timelion and Kafka) as a Timeseries Database (TSDB). It has several drawbacks over traditional timeseries storage engines, mostly in storage efficiency, but has other unique attributes that may overcome these drawbacks in the right use case.
April 19, 2017
Where we discuss histograms as the best data type ever, and the complexities of actually using them in Prometheus. For the most part, this is Jack Neely's domain of expertise, so he does most of the talking in this episode.
April 10, 2017
Where we discuss how to find privacy on the internet, both for yourself at home and for users of your services.
March 27, 2017
Where we discuss the AWS S3 outage on February the 28th, which was due to an operations error, and relevant discussions about outages and how to learn from mistakes.
March 2, 2017
Where we discuss multifactor authentication (MFA), often called Two Factor Authentication (2FA). We talk a little bit about the history and then the practical implications of hardware tokens to assist with this security best practice.
January 21, 2017
Where we discuss highlights of the last year and things we're looking forward to in 2017. Comments for the episode are welcome - at the bottom of the show notes for the episode there is a Disqus setup, or you can email us at [email protected]
January 5, 2017
Where we discuss how bitterness can be the worst aspect of a job and some helpful advice to avoid it.
December 8, 2016
Where we discuss the tendency of Operations and DevOps folks to build complex systems, and the fact that we aren't paid to build systems. We're paid to produce value to the organization. This episode was kicked off by BraveNewGeek's post, You Are Not Paid To Write Code.